NASMECA-AL HOMOUD: TENDERING OF WORKS IN KUWAIT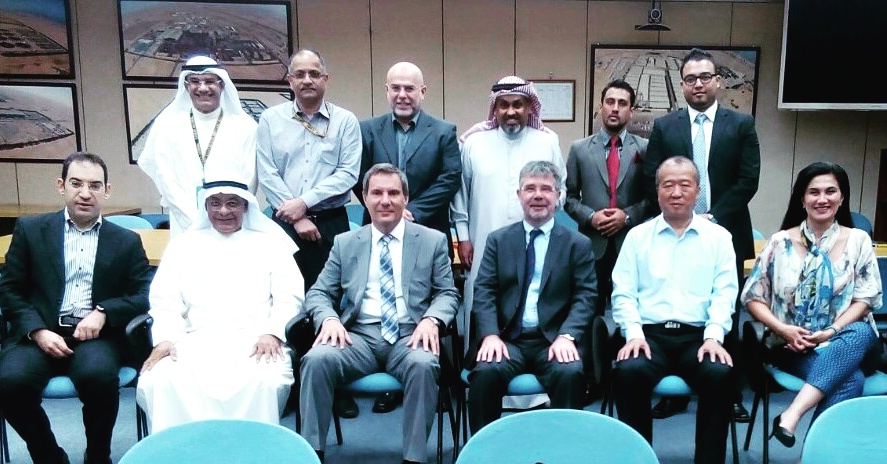 In the continuous task of continuing to grow in the sectors to which www.Nasmeca.com is dedicated, we want to make you part of a new achievement achieved, with the feeling of well executed and carried out tasks.
During the current week an important meeting is taking place through the efforts and good work done by the staff of ALHOMOUD and NASMECA, in this particular, we owe the great support and knowledge of our delegate in Kuwait, Ahmed Ali Alsaleh which has been of great help and whose efforts are noteworthy, followed by a complete follow-up of the qualified technical personnel for these tasks that collaborate with www.Nasmeca.com, for the bidding of the work of an airport in Kuwait.
From here we want to thank the Chinese company, Northwest Civil Aviation Construction Group, specializing in airport construction and with great experience in it, as well as the trust placed by the company in www.Nasmeca.com for the management and presentation of its company in the Arab world and exhibition of viable projects, makes us feel very satisfied with our good work and encourage from here any interested party, from any country, who wants to work in Kuwait with responsible people and a job well done , to contact us through our website, or emails carlos@nasmeca.com or info@nasmeca.com for more information about present or future construction projects in the country.

European Commercial Affairs in Middle East.