ESIC Business and Marketing School allies with NASMECA BUSINESS to EXPAND ITS ACADEMIC TRAINING TO THE MIDDLE EAST AND CHINA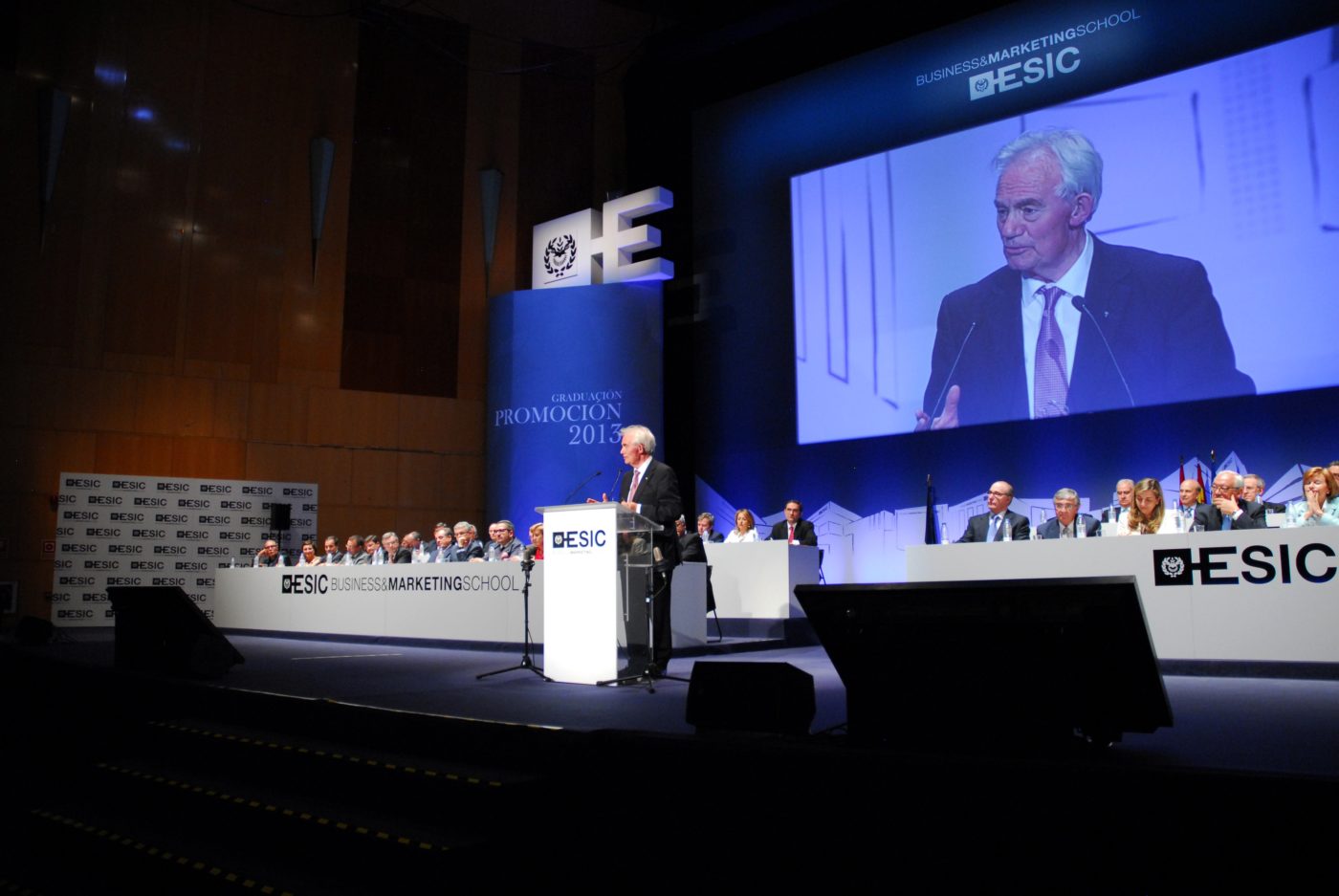 Nasmeca Business new partner of ESIC Business and Marketing School in the Middle East and China.
For the start of the new course, we can announce a new Nasmeca Business alliance.
Nabil Almoukri Santos, CEO of Nasmeca, signs a historic agreement of expansion and market opening in the field of Business and Marketing teaching at the highest level.
Nasmeca Business begins the academic course in the best possible way, forging an alliance with a large teaching brand such as ESIC Business and Marketing School, business and marketing specialists of recognized international prestige, with more than 50 years of experience in training at the highest level, counting among its clients companies of the highest international prestige.
WHO WE'RE TARGETING?
Companies
Administrations
Institutions and Associations
"People and their Formation are the key to the transformation, reinvention and sustainable competitiveness of organizations"
OUR VALUE PROPOSITION
Our commitment to organizations is to equip them with the most skilled talent and strengthen their intellectual leadership in the market, as a better way to retain and attract the best talent and, therefore, be more competitive in a sustainable way in VUCA environments.
ESIC EXPERIENCE +50 YEARS
Forming national and international companies.
Encouraging the training of your teams.
Working to evolve as Learning Organizations.
REFERENCE PROFESSIONALS
Faculty of teachers reference in business training.
More than 600 professionals with extensive teaching experience set up a human team in constant updating and professional growth. The ESIC cloister is made up of people who play the management role in leading companies in their industries.
SOCIOECONOMIC ENTITIES
PUBLIC ADMINISTRATION
CORPORATE RATING: 9.1/10
THE REALITY OF ESIC BUSINESS & MARKETING SCHOOL
+60 Thousand students
+12 Agreements with universities around the world
+15 Thousand Students each year
+400 Corporate Projects per Year. National and International
SOME OF THE ESIC CUSTOMERS

ACCIONA
ACCON
AIR LIQUIDE
ALIMARKET
ALLERGAN
AMADEUS
AMAZON
AMC NETWORKS
ATENTO
ATRESMEDIA
AZUCARERA ESPAÑOLA
BANCO NACIONAL COSTA RICA
BANCO SANTANDER
BANKIA
BASF
BBVA
BMW
BONDUELLE
BOSTON MEDICAL
C.U. CARDENAL CISNEROS
CAIXABANK
CAJAMAR
CAMPOFRIO
CARREFOUR
CELGENE
CEPSA
INSUD PHARMA
COFACE
COFARES
CONTENURCONTINENTAL
CORREOS
COSTA CRUCEROS
DKV
DRAEGER
EDELVIVES
EDP
EL CORTE INGLÉS
INFORMA D&B
ENRESA
ENDESA
FERROVIAL
FERROVIAL SERVICIOS
FRATERNIDAD MUPRESPA
FUTURE SPACE
GENERALI SEGUROS
GESTHISPANA
GESTILAR
GRUPO COSENTINO
GRUPO MARS
GRUPO SM
ZENA ALSEA
GYRO
HAZERA
HENRY SCHEIN
HYDRO BULDING SYSTEM SPAIN
IBERDROLA
ICCS IKEA
IPSEN
IRIS MEDIA
JTI
LEROY MERLIN
LÍNEA DIRECTA ASEGURADORALLYC
LOGALTY
MAPFRE
MERCEDES BENZ
MICHELIN
MIXER PACK
MULTIOPTICAS
MUTUA MADRILEÑA
NATURA HAIR SYSTEM
NAVANTIA
NIELSEN
ORACLE
ORANGE
PALIBEX
PELAYO
PEPE JEANS
PONS IP
PRISA
PULLMANTUR
PWC
RCABLE
REPSOL
RGA
ROYAL CANIN
SACYR
SAINT GOBAIN
SANTALUCIA SEGUROS
SAP
SCHAEFFLER
SECURITAS DIRECT
SEUR
SIKA
SUPERSOL
TECNATOM
TELEPERFORMANCE
THYSSENKRUPP
TOLSA
TRAGSA
UNIVERSAL MUSIC
VODAFONE
VOLKSWAGEN
ZOETIS
CAJA RURAL DE NAVARRA
CONGELADOS DE NAVARRA
INTERMALTA
LIMAGRAIN
SMC
GONVARRI
BRICO DEPOT
EATOUT
PIERRE FABRE
TSB
GRUPO GODÓ
BANC SABADELL
PETRONAS
BON AREA/GUISSONA
VIDACAIXA
OPPLUS
DEKRA
ALTRA AIRZONE
SP GROUP
WINTERHALTER
TIENDANIMAL
UNICAJA BANCO
LIMASA
HINOJOSA
STADLR
CONSUM
BAYER
DIVINA PASTORA
ADIDAS
BSH
EXIDE
HMY
SAICA
GRUPO ÁGORA
GRUPO SAMCAHENNEO
GRUPO CARRERAS
IBERCAJA
PIKOLÍN
INDITEX

European Commercial Affairs in Middle East.