( CAIRO, EGYPT)
FASHION NAS European designers in Egypt
CONGRESS - FORUM – PARADE FASHION NAS ( CAIRO, EGYPT)
Where
OPTION PRESENTATION IN THE FORUM

,

GIZA

,

CAIRO

Egypt
PRESENTATION
Egypt's FASHION NAS aims to strengthen ties between the Arab and European worlds.
FASHION NAS brings together entrepreneurs, investors, fashion figures and business leaders to discuss, establish business relationships and learn about fashion trends, designs and innovations of the fashion industry.
FASHION NAS is an event to promote companies and facilitate contacts between suppliers and investors of the world of fashion in general.
FASHION NAS  is a magical and unique week for the world of fashion that will take place in Cairo (Egypt) where Nasmeca will organize together with Dunas Travel, one of the best tourism companies in Egypt, an unforgettable week that will leave all attendees wanting to return guaranteed.
The entire event will take place in a 5 * Hotel with all the comforts of a hotel of this category. You can contemplate the Great Pyramid from the hotel itself, including a fabulous view from the outdoor pool area where you can enjoy your free time, or in the SPA-jacuzzi if you prefer.
You will be able to present your brand on the day of the Forum-Congress where all the national and international press and television stations interested in covering the event will attend. You will have the opportunity to give a conference in front of Arab businessmen from the world of fashion apart from negotiating tables.
We have prepared the celebration of a great fashion show where press and VIP guests from all over the region will attend. It will be a unique parade that will have the Great Pyramid of Giza as a backdrop, with a magnificent view from the site where the parade will take place, which will give it a magical and spiritual aura. You can also make a photographic report of your garments next to the Pyramids or the Sphinx, where you will surely get excited in the sacred precinct of the Pharaohs full of symbolism, mystery, and majesty.
We don´t forget leisure and tourism, so we have prepared magical and unforgettable moments such as dinner on a boat on the Nile with a Sufi dance show, a guided tour of the Pyramids and thus be able to please everyone's dream by contemplating the only one of the Seven Wonders of the Ancient World that still standing. We will also visit another of the great beauties such as the Saladin Citadel, bazaars and textile shops, the papyrus factory, and the Cairo Museum.
It is certain that you will be happy to attend FASHION NAS and you will be looking forward to repeating it, because it is an event that will leave everyone impressed and extremely satisfied, both in terms of the business and projection of the brand in the Arab world, as well as in tourism, for the special, unique, and magical that Egypt has.
Speakers
Speakers Conference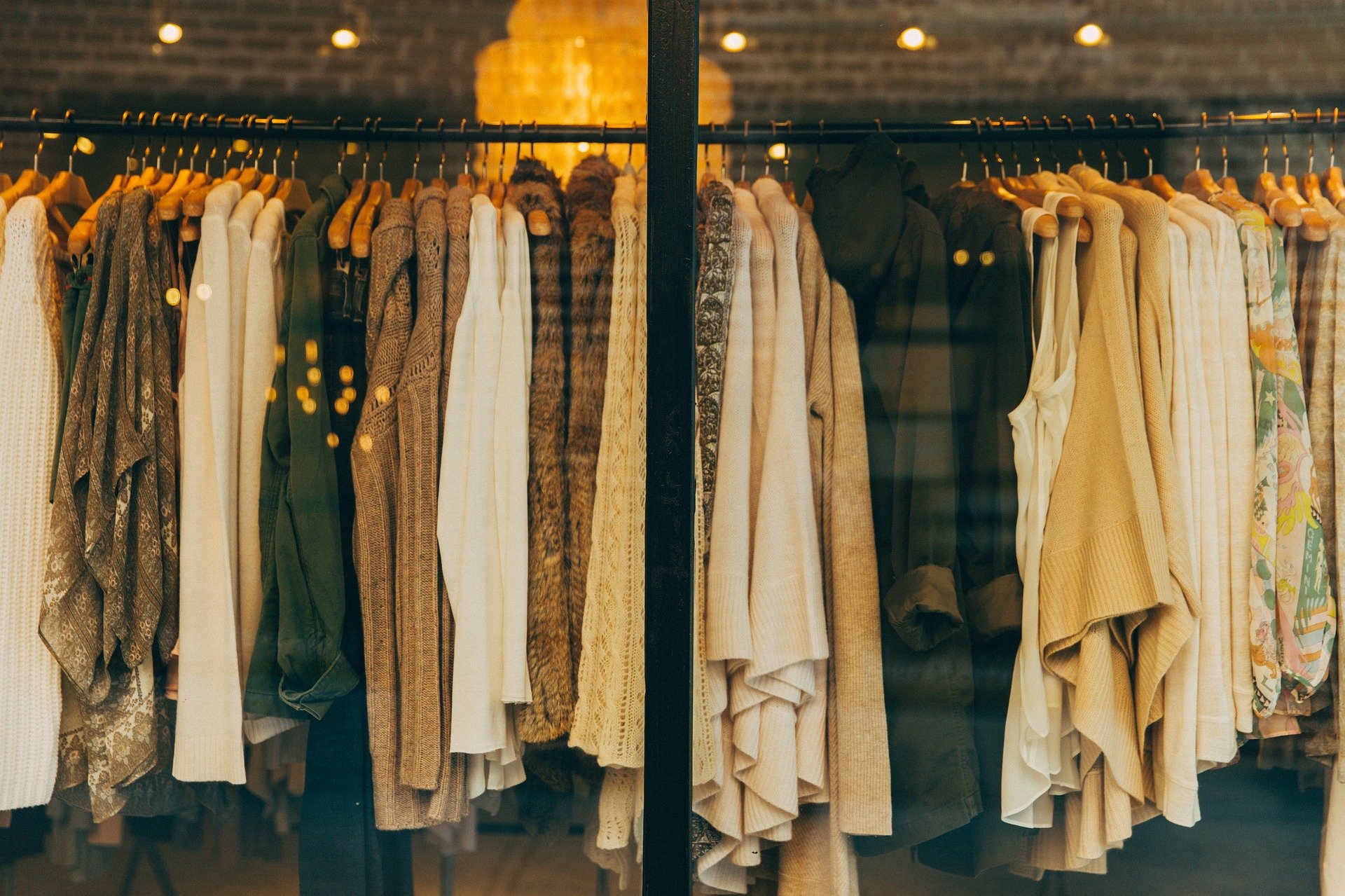 WHY EGYPT
There are numerous international franchises in the field of fashion and hostelry that populate the shopping centers that have proliferated in the two main cities of the country.
In a country that is restless and eager to make itself known to the world as a friendly and open country, the world of fashion is climbing very strong positions within the industrial and financial fabric of the country, being currently one of the engines of the economy of Egypt in an emerging phase but with prospects of consolidation in the short term.
Geographically, the sector is still very concentrated in Cairo (75%), followed by the city of Alexandria (13%)
Egypt has a favorable business climate.
Egypt is a fairly open economy, maintaining a very liberal trade regime with low tariff rates.
Its geographical location and its monuments and tourism, more than known, make it an attractive destination for the development of events.
Egypt is a country in full renewal and development with large prospects for the future.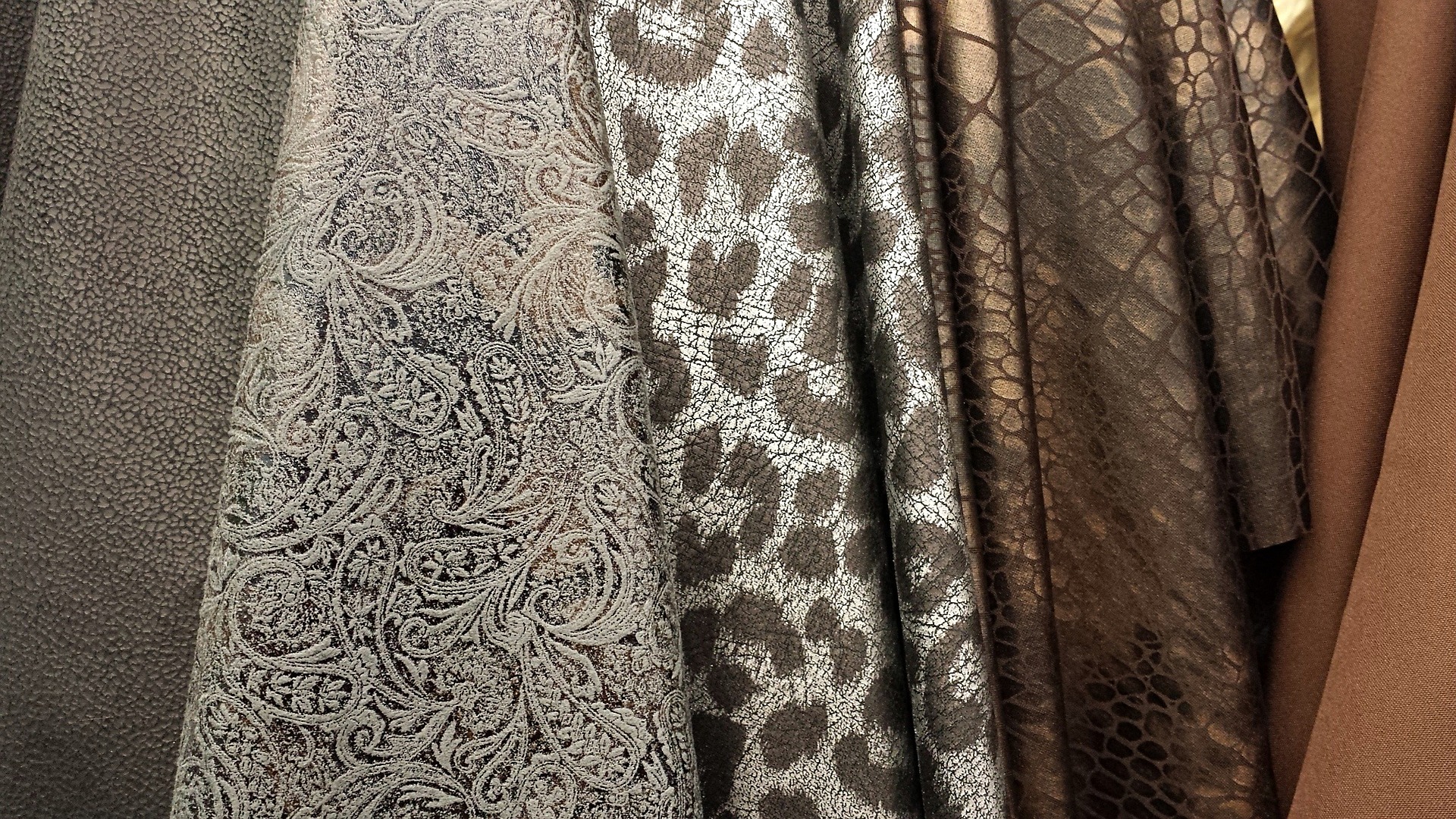 EGYPT AND FASHION
For some years already, Egypt is experiencing an incredible opening to the Western world, outstanding the fashion sector, given its versatility and variety, as well as the great economic exponent that supposes well-proven in many markets in the West World.
Many are internationally renowned designers, such as John Galiano who have been inspired by ancient Egyptian fashion and adapted it to modern times. Taking Cleopatra, the last queen of Egypt and one of the greatest muses in history.
Not only in Ancient Egypt is the current trend of fashion in Egypt, but the fashion sector is now consolidating as a strong internal power of the country's economy, reaching high market shares, in addition to its increasingly strong Implementation of franchises related to the fashion and accessories industry.
Multiple brands that currently stand out in the fashion market in Egypt can be mentioned, such as Amina Khalil (Amina K.), Ahmed Azzam (Zaam), Amira Motawea (Elia), Farah El Ashiry (Fufa), Farida Temraz (Temraza), Sami Amin, Yasmine Yeya (Maison of Yeya)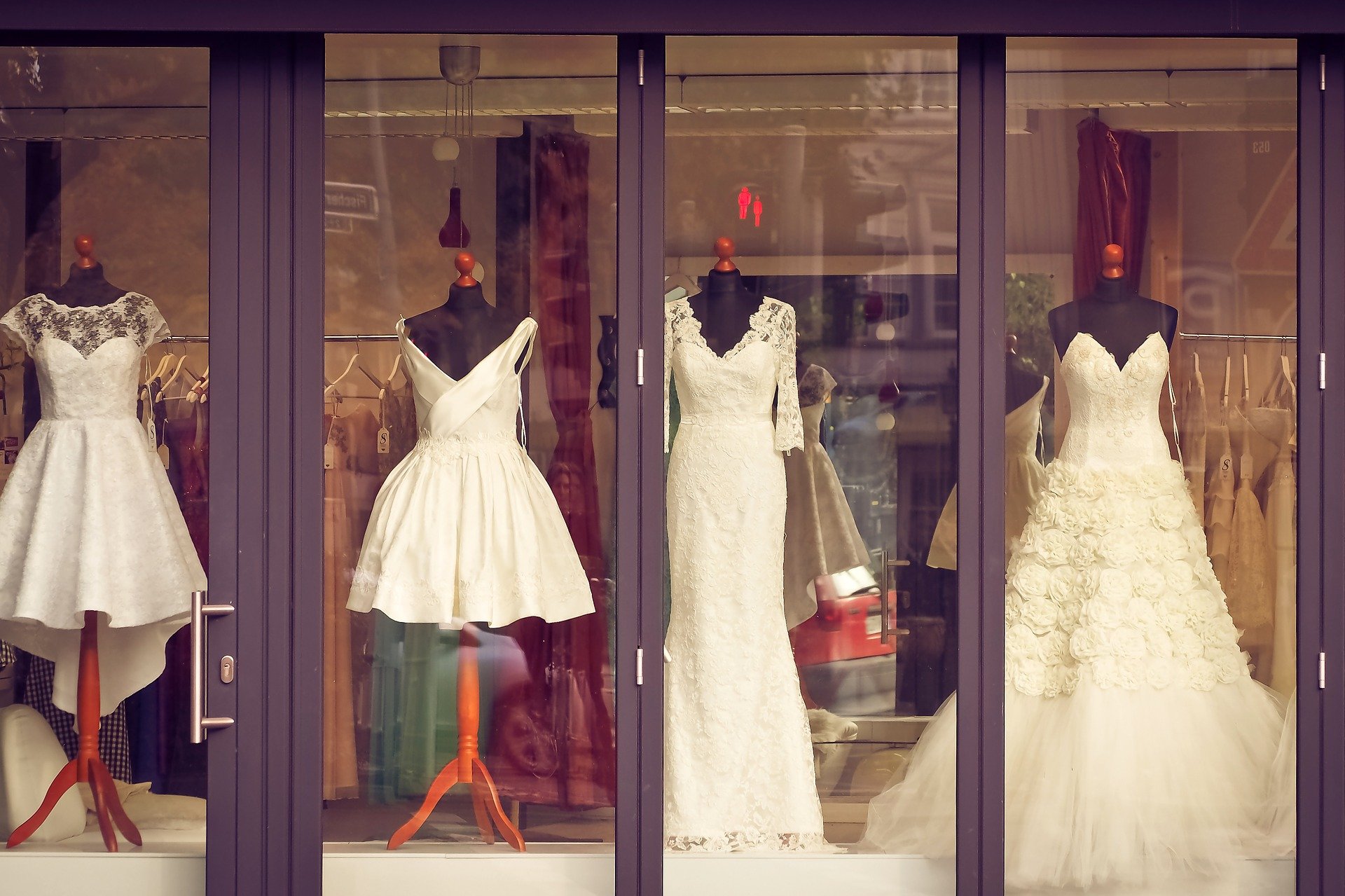 FASHION NAS GOALS
Exhibitions and fairs are the most economical and efficient way to gain market share.
The most complete communication tools where a direct interaction between buyer and seller, "face to face", is put into operation, putting the five senses into operation.
They allow to obtain a high volume of information in a short period of time.
The ideal place to establish business contacts: meeting with regular customers and attracting new customers, offering new services and / or products.
Allowing to check the degree of satisfaction of real or potential customers with respect to our products and those of the competition.
Exhibitions provide immediate feedback on the introduction of new products and / or improvements to existing ones.
They have a considerable impact on the purchasing decision process. They are essential for finding export opportunities.
Trade fairs provide access to the international market at the best price.
They constitute a true platform in the strategy of internationalization of companies.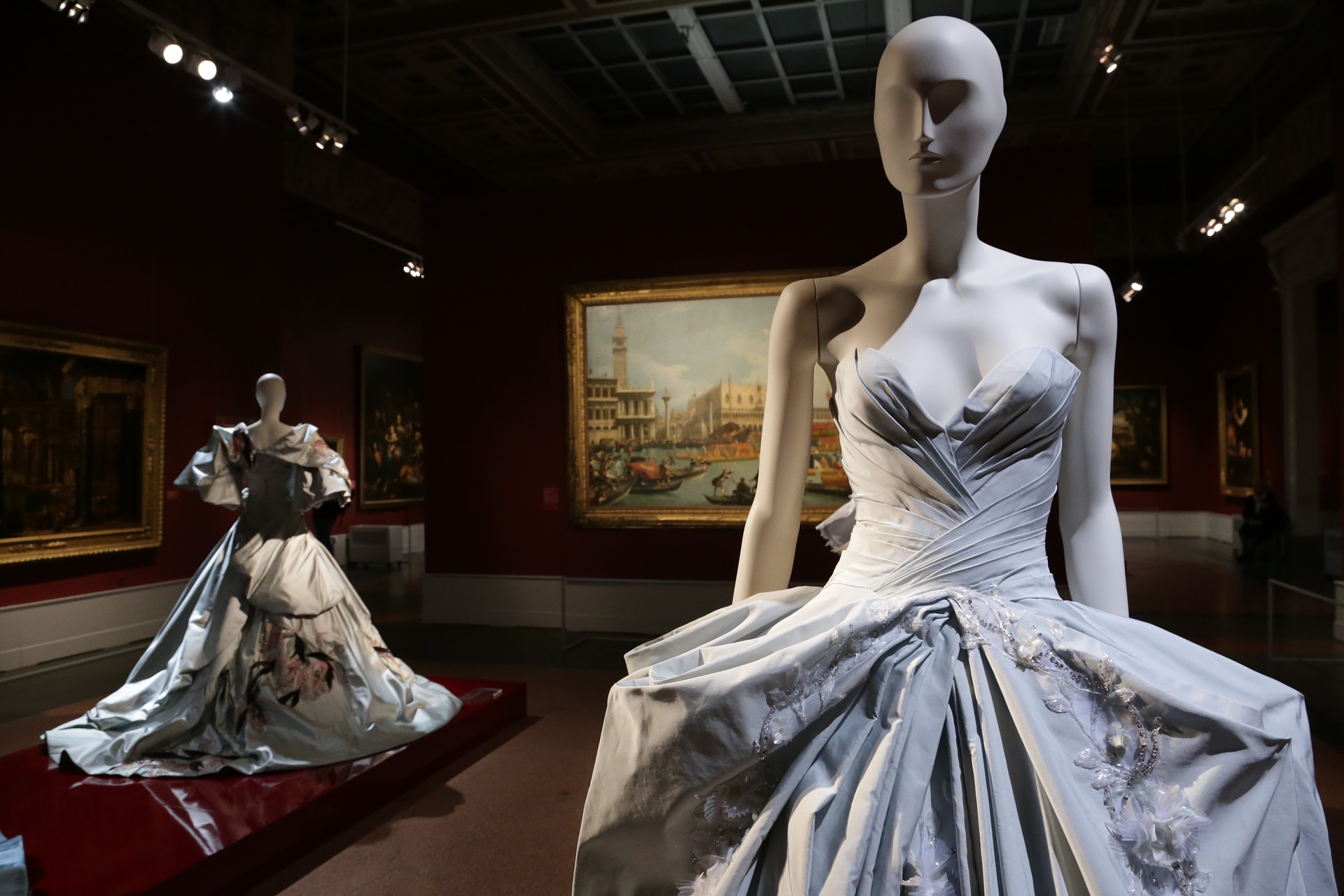 ATTENDEES
Companies and professionals of the sector who wish to exhibit their products and services in the sectors related to fashion and accessories.
VISITOR PROFILE

Agent / Chain of store/ Retailers / Manufacturers /Department stores/
Big surfaces / Importer – whole sales / Shop online /Sector franchises/
Representation image agencies/Model agencies/Communication and Press
officers/Bloggers – Influencers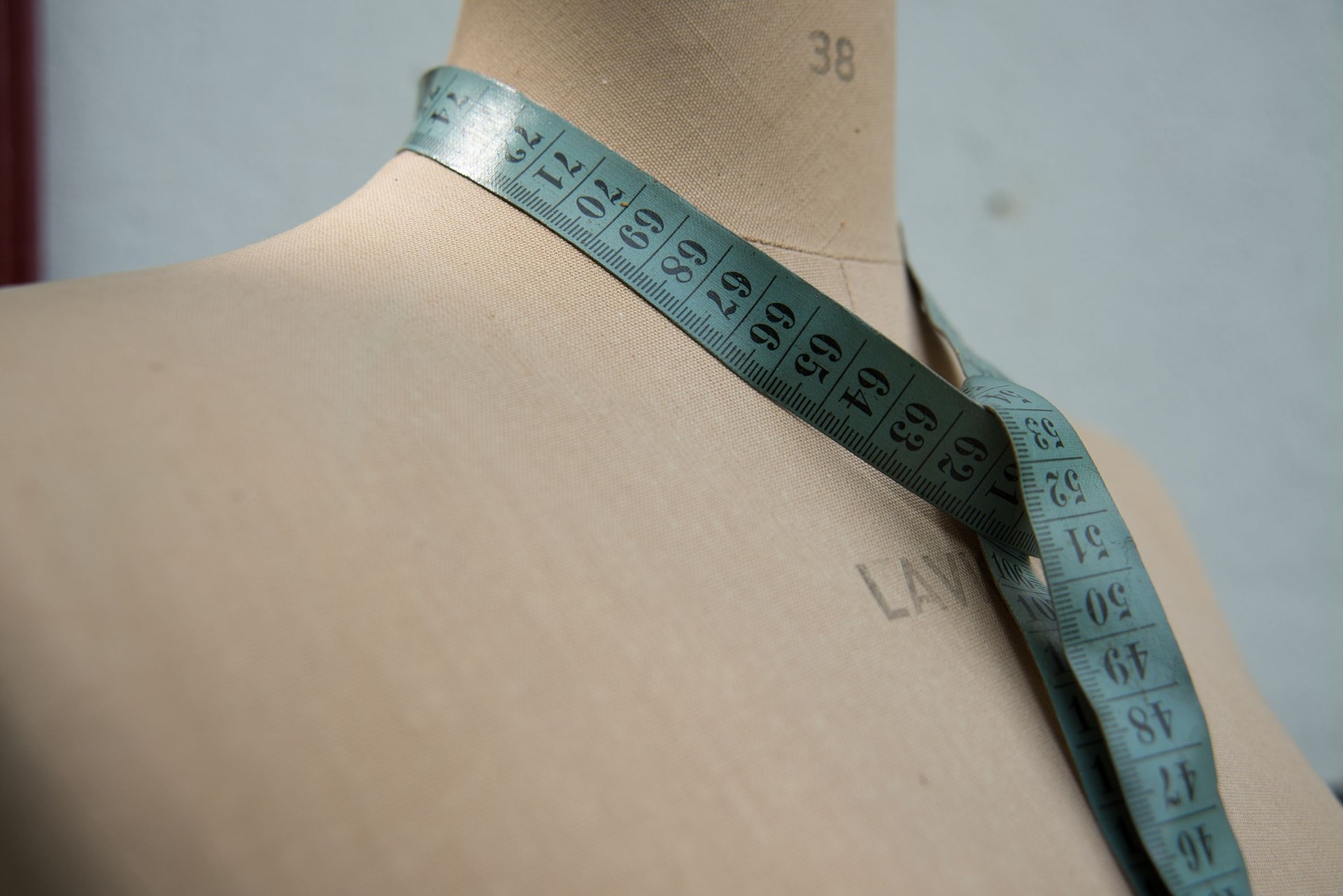 FASHION PARADE DAY
On this day will develop the parade of garments of the participating designers, both local and international, where their collections will be released and their creations will show.
A very important Media Coverage will be held, which will allow designers and fashion houses to present their collection to local, regional and international media and receive coverage of important television channels, magazines, newspapers and online media.
INITIAL MEDIA ASSISTANCE FORECAST
Television channels from Egypt and the Middle East, with national and international coverage:
NileTV, Nile Culture, OnTV, OnLIVE, Cbc, Al Nahar Television, Alhayat TV,                                                                     Dmc TV,                                                                      Mbc Misr,                                                                   Dubai 1 y Abu dhabi 1.
Written media and press:
Youm7, Al watan, Al ahram, Sada the balad
Radio and television:
Veto, Al Bawaba news, Al Wafd, Shoof Egy, Masrawy, Bbc
Public and influential personalities from Egypt:
Ministry of Culture, Ministry of Tourism, Director of the Opera House, Head of the actors' union, teachers of the faculty of Fine Arts, top footballers in Egypt, actors and actresses and VIP's of the Egyptian social scene.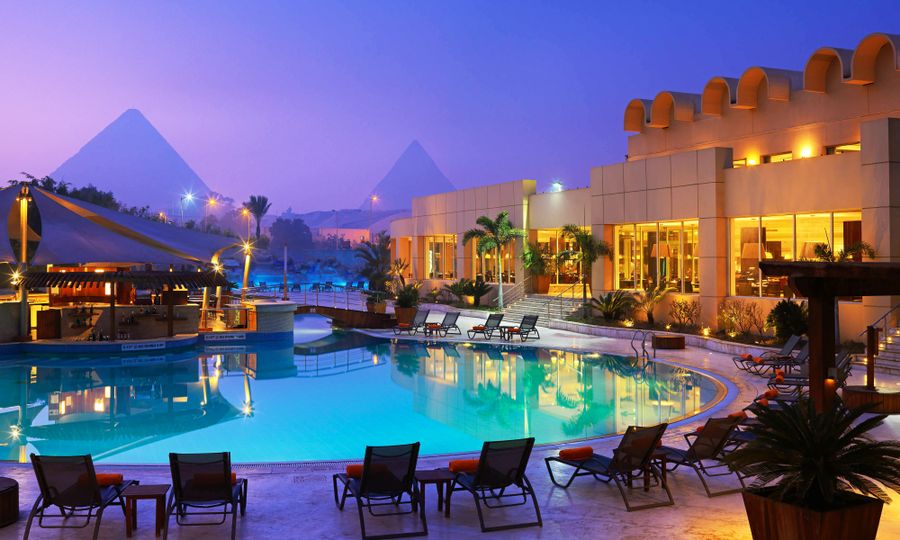 INFORMATION
IMPORTANT
Due to the recent events related to Covid19, three dates will be initially proposed for future participants to choose in the web form.
The date of the celebration will be agreed between attendees and the organization, taking into account all the parameters, both of availability of attendees, and of permissiveness of trips and celebrations.
PROGRAMME OF ACTIVITIES"FASHION NAS"
DAY 1 Date : To confirm

19:00 … Welcome in airport
19:20 … Steps of visa
20:30 … Transerf to hotel
21:00 … Dinner in hotel
22:30 … Performance in the gardens of the hotel (assistants'meetings)
---
DAY 2 Date : To confirm

09:00…Breakfast inhotel
10:00…Promotional activities of the event, press conference and business appointment among interested companies of the sector of the mode in Egypt and theArabic Countries.
11:00…FASHION NAS FORUM
12:00…FASHION NAS FORUM
13:00…FASHION NAS FORUM
14:00…Lunch inhotel BUFETE
15.00…Free time
16.00…Free time
17:00…FASHION NAS FORUM
18:00…FASHION NAS FORUM
19:00…FASHION NAS FORUM
20.00…Dinner in hotel BUFETE
---
DAY 3 Date : To confirm
DAY17/11/2017
09:00…Breakfast inhotel
10:00…Visit to the Citadelof Saladino
14:00…Lunch in hotel
15.00…Free time
16.00…Free time
17:00…Visit al Archaeological Museum of Cairo
19:30…Withdrawal of the archaeological museum of Cairo
21.00…Dinner in the ship " The Saraya" on Nile with spectacle dances of theabdomen
23:00…Transfer tohotel
---
DAY 4 Date : To confirm
---
DAY 5 Date : To confirm
09:00 … Breakfast in hotel
10:00 … Visits to the Pyramids of Keops, Kefren, Micerinos and theSphinx
14:00 … Lunch in the restaurant CHRISTO
16.00 … Transfer to the Hotel
17:00 … Free
19:00 … Visits to Khan el-Khalili market
21.00 … Dinner in typical Restaurant
23:00 … Transfer to the hotel
---
DAY 6 Date : To confirm
Breakfast and exit, at the foreseen hour I move to the airport to realize target flight to native land.End of our services.
Forum and AccommodationLe Méridien Pyramids Hotel & Spa
PARTNERSHIP IN TOURISM AND BUSINESS TRAVEL (FASHION NAS)
TRAVEL
The tourism and business trip includes:
Flights of Madrid and Barcelona to Cairo (From other origins to consult)

Payments of the steps of visas

Double room (For single room to consult)

Movements in bus

Housing in hotel 5* Le Merydien Pyramids

Full board

Visits the pyramids of the Giza

Visits the Citadel of the Saladino

Visit to the Archaeological Museum of Cairo

Visit to the market there gives Khan the Khalili

Assistance to the fashionable forum FASHION NAS in hotel 5* Le Merydien
Pyramids

Assistance to Cairo Fashion NAS

Translators of Spanish speech

Tables of negotiation

Dinner in the ship " The Saraya " on Nile and show restraint programmed.
FASHION SHOW
The price includes all the necessary articles:
Direction of parades of modes

Professional models

Makeup and hairdresser's shop

Rest backstage

12 Minimal articles(garments) for designer
Speakers
INCLUDED IN FORUM FASHION NAS
To exhibit and to sell your brand during 10 minutes

Media coverage of televisions and national and international press

Tables of negotiation with businessmen of the sector

To insert logo of the brand in the Foto Call
Reservations for FASHION NAS EGYPT - CAIRO
- select your title -
Mr.
Mis.
Example: +43 000 00 00 00
- select your country -
Åland Islands
Afghanistan
Albania
Algeria
American Samoa (US)
Andorra
Angola
Antigua and Barbuda
Argentina
Armenia
Australia
Austria
Azerbaijan
Bahamas
Bahrain
Bangladesh
Barbados
Belarus
Belgium
Belize
Benin
Bermuda (UK)
Bhutan
Bolivia
Bosnia and Herzegovina
Botswana
Brazil
Brunei
Bulgaria
Burkina Faso
Burma (Myanmar)
Burundi
Cambodia
Cameroon
Canada
Cape Verde
Central African Republic
Chad
Chile
China
Colombia
Comoros
Congo, Democratic Republic of the
Congo, Republic of the
Cook Islands (NZ)
Costa Rica
Croatia
Cuba
Cyprus
Czech Republic
Denmark
Djibouti
Dominica
Dominican Republic
East Timor (Timor-Leste)
Ecuador
Egypt
El Salvador
Equatorial Guinea
Eritrea
Estonia
Ethiopia
Falkland Islands (UK)
Faroe Islands (Denmark)
Fiji
Finland
France
French Guiana
French Polynesia (France)
Gabon
Gambia
Georgia
Germany
Ghana
Gibraltar (UK)
Greece
Greenland (Denmark)
Grenada
Guam (US)
Guatemala
Guernsey (UK)
Guinea
Guinea-Bissau
Guyana
Haiti
Honduras
Hong Kong (China)
Hungary
Iceland
India
Indonesia
Iran
Iraq
Ireland
Isle of Man (UK)
Israel
Italy
Ivory Coast
Jamaica
Japan
Jersey (UK)
Jordan
Kazakhstan
Kenya
Kiribati
Korea, North
Korea, South
Kosovo
Kuwait
Kyrgyzstan
Laos
Latvia
Lebanon
Lesotho
Liberia
Libya
Liechtenstein
Lithuania
Luxembourg
Macau (China)
Macedonia
Madagascar
Malawi
Malaysia
Maldives
Mali
Malta
Marshall Islands
Mauritania
Mauritius
Mayotte (France)
Mexico
Micronesia, Federated States of
Moldova
Monaco
Mongolia
Montenegro
Morocco
Mozambique
Namibia
Nauru
Nepal
Netherlands
New Caledonia (France)
New Zealand
Nicaragua
Niger
Nigeria
Niue (NZ)
Norfolk Island (Australia)
Northern Mariana Islands (US)
Norway
Oman
Pakistan
Palau
Palestinian territories
Panama
Papua New Guinea
Paraguay
Peru
Philippines
Pitcairn Islands (UK)
Poland
Portugal
Qatar
Réunion (France)
Romania
Russian Federation
Rwanda
São Tomé and Príncipe
Saint Helena, Ascension and Tristan da Cunha (UK)
Saint Kitts and Nevis
Saint Lucia
Saint Pierre and Miquelon (France)
Saint Vincent and the Grenadines
Samoa
San Marino
Saudi Arabia
Senegal
Serbia
Seychelles
Sierra Leone
Singapore
Slovakia
Slovenia
Solomon Islands
Somalia
South Africa
South Sudan
Spain
Sri Lanka
Sudan
Suriname
Svalbard and Jan Mayen (Norway)
Swaziland
Sweden
Switzerland
Syria
Taiwan
Tajikistan
Tanzania
Thailand
Togo
Tokelau (NZ)
Tonga
Trinidad and Tobago
Tunisia
Turkey
Turkmenistan
Tuvalu
Uganda
Ukraine
United Arab Emirates
United Kingdom
United States
Uruguay
Uzbekistan
Vanuatu
Vatican City
Venezuela
Vietnam
Wallis and Futuna (France)
Western Sahara
Yemen
Zambia
Zimbabwe
Indicate the number of people you want to reserve for this tour and business trip.
(example 7)
Do you want to be a speaker in the fashion forum?
indicate the number of garments in the fashion show (example 22)
(example 22)
Possible dates
Due to the recent events related to Covid19, three dates will be initially proposed for future participants to choose in the following form. The date of the celebration will be agreed between attendees and the organization, taking into account all the parameters, both of availability of attendees, and of permissiveness of trips and celebrations. The organization reserves the right to cancel the event in case it does not reach a minimum of 40 european participants.
- select a option -
09-14/11/2021
08-13/02/2022
08-13/03/2022