The Governor of Luxor seeks the possibility of hosting sports events with the company R1
[vc_row][vc_column][vc_column_text]The governor of Luxor Mohammed Badr, convened an emergency meeting with a delegation of R1, a recognized Spanish sporting event, for the international possibility of hosting sports camps for the promises and young members of football clubs worldwide according to the model R1, similar to that of great teams like Real Madrid and Barcelona. The governor met with members of the José Requena and Rufo Collado delegation.
The idea of ​​the directors is to carry out in Luxor, high-level stages, to establish their own academy, as well as to organize trips and to set up camps for children and professionals with excursions for them and their families and attractive programs for them as part of the promotion. of sports tourism to maintain and diversify the tourist product.
The existing infrastructures for the construction of fields and stadiums were also examined with them. Plans for expansion in the creation of sports centers and baseball teams championships around the world, which the province would host, in addition to the project to establish an international center to accommodate teams and large clubs would be overseen by R1.
For its part, the Spanish company, with experience in India, Portugal, Colombia and other countries would be the organizers and managers of travel, sports camps, football matches. They expressed the pleasant impression that Luxor leaves them.
They indicated to be able to coordinate with several of the main Spanish sports journalists to organize a tourist trip to Luxor and get to see on the spot the possibilities of tourism and organize events for children and young members of the big football clubs of Spain or other countries.
They insisted on the possibility of twinning the state of the province of Granada, Spain, and the province of Luxor, Egypt, which may allow the promotion and mutual cooperation between the two countries, which was received by the governor of Luxor as ideal , emphasizing giving full support to R1 to activate communication and contribute to the creation of common bonds between Egypt and Spain.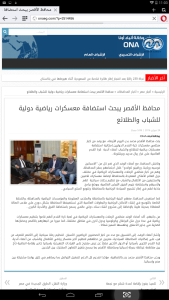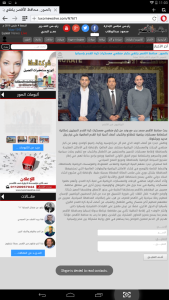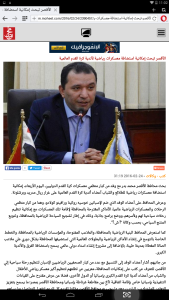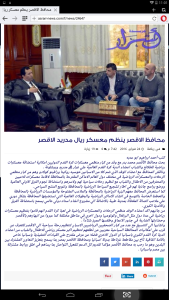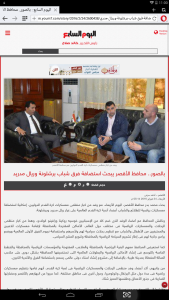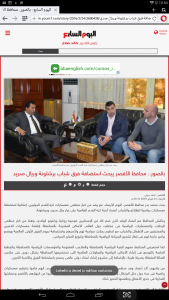 ENLACES DE LA PRENSA :
sadda[/vc_column_text][/vc_column][/vc_row]

European Commercial Affairs in Middle East.