INTERNATIONAL FOOTBALL AND BUSINESS FAIR (IFABF).
15823
Product or service ID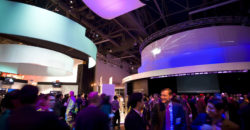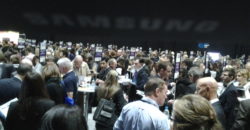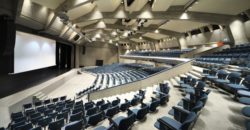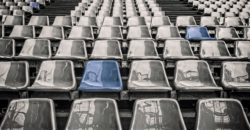 Description
ORGANIZERS :
Fair is coordinated from Spain through the companies organizing the event: Nasmeca Business and Sport Group R1, who contracted the services of an external company with capacity and solvency to
develop and carry out the event in organizational matters on site development.
The First International Football and Business Fair aims to strengthen ties . Convenes entrepreneurs, club managers,emblematic figures of football and business leaders to discuss, establish and strengthen business relationships andlearn about the latest developments related to the sport. It is an event to promote and facilitate business contacts between suppliers belonging to the world of football sector.
INVITATION 200 EUROPEAN PROFESSIONAL FOOTBALL
European professionals will be invited to attend the fair, where different presentations of topics related to the world of football will be held: (Not confirmed until final acceptance)
EXHIBITION MATCH, SOCCER PLAYERS REAL MADRID – BARCELONA
The 'Day is a party estrellas' friendly character managed by IFABF-FUTBOOLNAS in which the best former players of big clubs participate in a day of brotherhood for young and old enjoy seeing up close and shorts to who they were once their idols.
The event will bring the country to a handful of the most prominent former players from big clubs in the Spanish Liga as Real Madrid and FC Barcelona held an exhibition by a football match. Among them they have accumulated a ampliacolección wins both internationally.
Objectives of the organizers
• Achieve purchase and / or sale of products and services.
• Knowing the characteristics of competition, standards quality and gauge reaction to the offer.
• Investigate the potential market.
• Achieve a large number of contacts in a short time.
• Knowing prices to achieve insertion into a market.
• Strategic alliances.
• Find new customers.
• Identify agents or distributors.
• Penetrating / know a new market.
• Enter / validate a new product.
• Strengthen customer loyalty / display the company.
• Promote products.
• Position or reposition a brand of the company.
• Gathering market intelligence and technology watch
• Increase sales.
• Promotion of sports tourism in country
CONGRESS AT THE FAIR
I Trade show football between the Arab world and brings together the world's Spanish football industry for networking in a unique business environment.
It will feature more than 30 hours of content leading the market through expert international speakers,
distributed in various facilities:
There will be presentations on everything around professional football and academia; management, technical and institutional management, physical preparation, technique, tactics, psychology, injury, marketing, sponsors, agents representation, hobby.
Networking events will be organized leaders in the industry worldwide in the market and provide a platform to connect your business with key stakeholders game. topics ranging from the participation of fans and social networks to the performance of players, stadiums and the development of e-sports, with presentations and discussions grouped by sector will also be addressed. We will provide the main game agencies, NGOs, rights holders and social initiatives a platform to engage with industry on all matters outside football elite.
The latest innovations niche and experience in some key sectors of football as stadiums and performance will be exhibited. We are committed to the growth of this sport worldwide and our love for football is really at the heart of everything we do.ch as football moves many business and trade opportunities, enabling exchanges between Spain and the Arab world.
WHICH HAS BENEFITS?
The match will be an international media impact being a footballing event like this and promote the country outside itsborders. This event will promote the intrinsic values ​of sport and encourage fair play through specially scheduled activities for this purpose.
International sports promotion is an integral part of cultural relations and education policy. Sport can build bridges, especially in developing countries and regions in crisis. Sport means learning to accept rules, respect the contrary, celebrate successes together and fit defeats. Sport teaches to make commitments and resolve conflicts dutifully.
The clean sports competition builds trust and mutual understanding. Sport helps eradicate prejudices, integrate minorities and transmit values. Thus sport contributes to crisis prevention and understanding between peoples and conducive to mutual understanding over linguistic, political and cultural barriers. Those are the reasons why NASMECA promotes the sport.
Opportunities offered by the fair the country of celebration.
– Contributions financing, technology and consultancy
– Achieving partnerships between industry players
– Visit Arab business groups and representatives of large fortunes
– Promote local, regional and international levels
– institutional support
– inter-organization
– Added value of prestige " Country Brand"
– Adoption of business services
– Product Positioning
– Productive sector development
– Recognition of the region or country in the sector internationally
– Business new ideas and implementation.
– production chain is strengthened
Opportunities offered by the fair to entrepreneurs
– Starting or closing a business: People who participate on a fair decision to start or close deals.
– Buyers Feedback: You have the possibility to know the reaction of visitors, and get immediate feedback useful for understanding potential consumers information.
– Recruitment: Attract potential customers more easily, because the normal commercial relationship is reversed, in which the seller customer visit. It runs a custom sale.
– Competition and market analysis. Provide insight into the competition in economic sectors in different markets.
– Concentration: Allow contact a large number of entrepreneurs in a short time and in a limited geographical area.
– Disposition: Visitors to the stand are willing to receive business offers "attitude conducive to buying."
– Presentation of products / services: Allow the exhibition of products and / or services in a real way.
– Customer Identification: Identify potential customers that would have been impossible to detect by other means.
– Saving time and resources: In a small space and time can perform a number of contacts that usually take months. So the cost is
reduced
Walk Score
Contact