Franchise of Spanish football training academies
15461
Product or service ID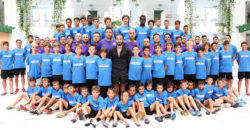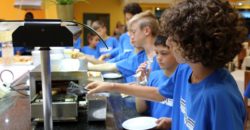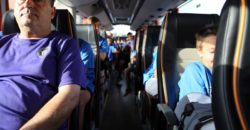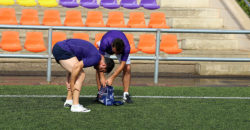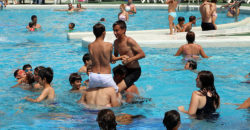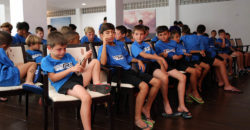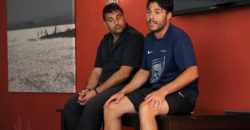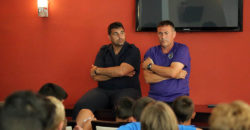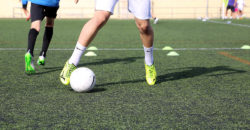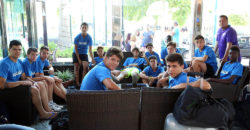 Description
We are a corporate group dedicated to the world of FOOTBALL that focuses its efforts on helping the young athlete who is starting to enjoy this sport. Our team provides ideas, methods and tools, organizes tournaments, stages, campus and technique classes for different categories of players and teams, from the grassroots to elite football, as well as giving support to football schools and clubs. At the same time, we take care of the young player's counseling, image and representation. Grupo Deportivo R1 is formed by professionals from the world of football: qualified coaches, physical education teachers and former professional players. Our extensive experience positions us in the field of sport management as a PIONEERING, MODERN AND PROFESSIONAL company
Centered on research and development of teaching methods for teaching individual football skills. Our students train and play every week in their own clubs; however, once a week, several times a month or during our intensive courses, they attend a football pitch where they progress seeking excellence in all of the individual aspects of football, such as technique, intelligence, nutrition, mental strength and human values. We do not collide with the coach in technical and group aspects: collective tactics, strategy, etc. Our work is a necessary complement to that of the coach and the team, helping them to progress in their professional football career in the club ranks with which Progress R1 has collaboration agreements.
We work hard to share new football values in order to accompany and advise young players, in sporting, personal and training terms. Our experience and training increases the number of players of all ages at the disposal of our team of professionals awaiting to receive appropriate advice in order to enhance their sporting performance with the aim of progressing in their career both professionally and personally. In addition to this is the network of contacts that R1 has with a vast number of clubs (both at national and European level), which facilitates the learning progression of the football player. In order to provide a more specifi service, we have the support and infrastructure of Base Sports Media Representation Agency.
R1 initiates the development of franchises after the success experienced in our academies in Andalucía and with the opening of six new branches spread over the country. R1 is a football technique academy for the younger ones, where we pay attention to the smallest details, conduct oriented training according to the footballer's development during the different phases, as well as personal development, because R1 is not a franchise for use, but a way of life and of understanding football.
Due to this, we have a very simple model of franchise, easily managed and best performing in the market. We are currently seeking managers for new academies, whether they are clubs, sporting schools, sporting managers, coaches, etc. who wish to be part of our ambitious project. If you are interested, please provide us with your details and our Expansion Department will contact you and offer you more information, as well as the steps required to open your own R1 Sporting Event delegation.
Promotion of education and human values through sport is our top priority Our organization, R1 Fundación Educativa, has been established as a non-profiable foundation, launching various activities for education, sports and culture, developing the most vulnerable areas of the less developed countries in the world. All of this helping children and promoting solidarity through the founders of R1 Sport Events, by promoting sport as a leisure activity in order to increase studying amongst girls and boys. Our objective is to base our efforts on introducing sport, education and culture among children in countries with high rates of alienation. For many of these territories, the projects that arise from the Association (football schools, shelters, …) are one of the few opportunities of excitement that help, cultural and materially, young people in each area.
Product or service ID

15461

Type of product or service

Sport

status

Service

TYPE OF MANUFACTURE, PRODUCT OR SERVICE

Football training academies

WAYS TO OPEN MARKETS

Delegation in countries, Franchises
Contact