Dossier First International Fair of football and business.
Dossier for submission of project – Trade show football and other markets that aims to strengthen ties between the Arab world and Spanish.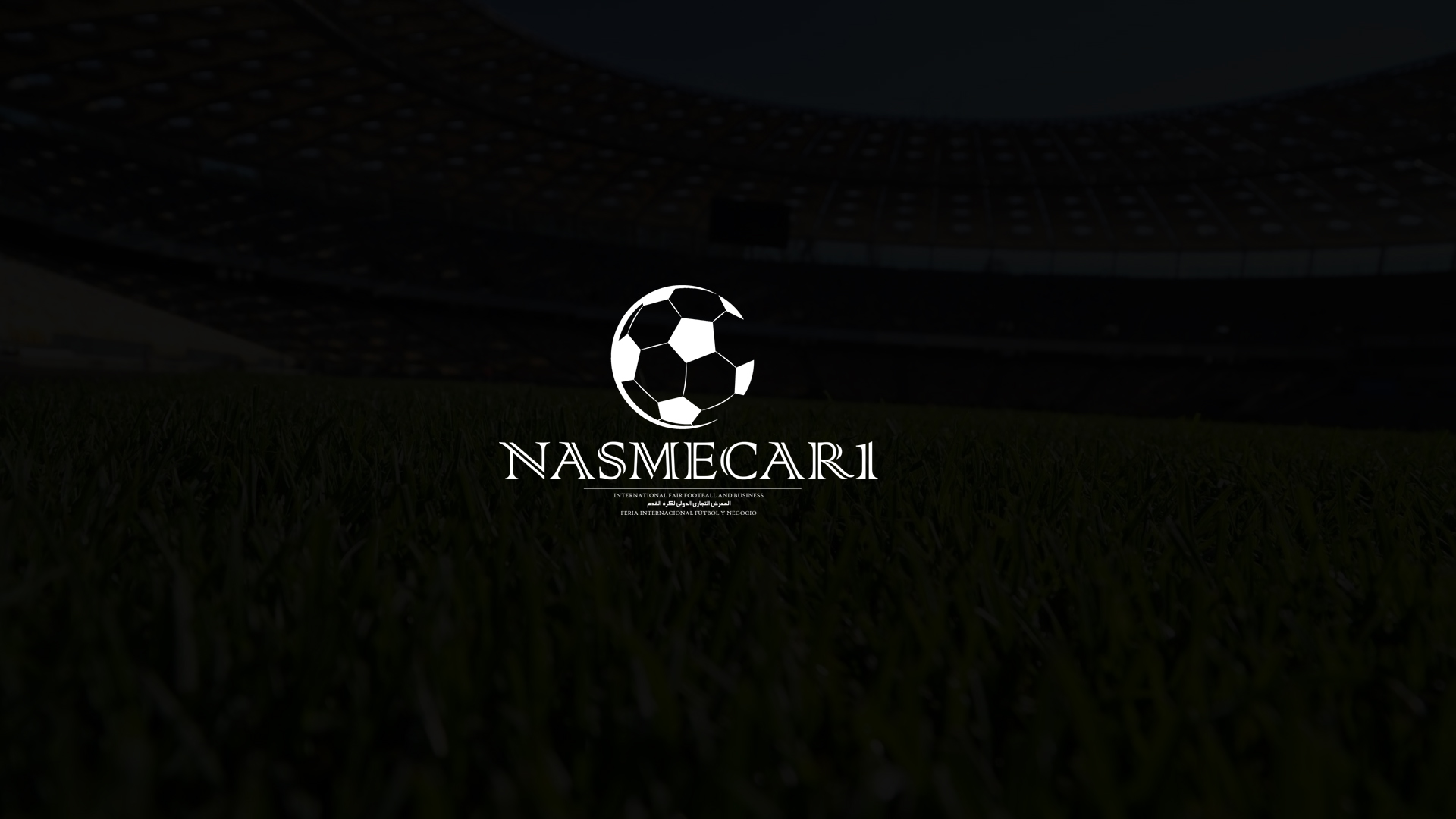 CONTENTS
Contents of the dossier, First International Fair of football and business.
I FAIR INTERNATIONAL FOOTBALL
I trade fair football and other markets it seeks to strengthen ties between the Arab world and Spanish.
Convenes entrepreneurs, club managers, emblematic figures of football and business leaders to discuss, establish business relationships and learn about the latest developments related to the sport.
It is an event to promote and facilitate business contacts between suppliers belonging to the world of football field.
ABOUT US
NASMECA
We are a company whose main activity is to provide viable alternatives policy and trade strategy our European customers, having our activity focused mainly on the Middle East market. We are specialized in developing, establish, consolidate and recover business and trade relations of European companies in Middle East countries.
Opening of European markets in the Middle East.
Active search for commercial and strategic referral partners in the Middle East.
Promotion activity in fairs and congresses of European products and services in the Middle East.
commercial management and brokerage services.
Consolidation and growth of previous business activity of European companies in Middle East.
Presentation of European projects and investments in the Middle East .
Technical and business consultancy specialized by sector.
SPORTS GROUP R1
We are a company whose main activity is to provide viable alternatives policy and R1 SPORTS GROUP is a company dedicated to football and focuses its efforts on the young athlete who begins by brainstorming, methodologies and tools, organizing international tournaments, stages to amateur and professional teams and campus. Through our network of academies we develop modernization classes for players and teams from different categories, from the grassroots to the elite, providing support for football schools and clubs. We work hard to discover new footballing values, accompanying and advising, both in sporting terms and in staff and training. At the same time, organized sporting events of great significance as fairs, congress, seminars, clinics, etc
R1 is the result of more than 20 years of experience in the world of football and maintains five business lines chained together:
Academies entechment, dedicated to improving the technical qualities of every player with an interest in evolution or progress in their clubs willing to optimize the performance of all players.
Organization and development of sports events: congress, seminars, tournaments, Preseason campus and stages for clubs federated national and international football elite and amateur, International friendly matches, sports schools and clubs.
Management, consultancy, counseling attracting young values, creating professional clubs and sports management management.
We work hard to discover new footballing values, accompanying and advising, both in sporting terms and in staff and training.
Business Relationship, agencies, clubs, federations, schools ... etc, besides exploitation of large spaces for sports centers and clubs buying and selling.
Through our management model, We are in continuous contact with potential customers that relate and add value to our project.
Social action, the social commitment of the company is integrated into its strategy for working with the most disadvantaged children. It aims to bring children with few resources to football.
[ut_showcase id ="2501″]
PROMOTERS
[indeed-my-team team='deporte' order_by='date' order='ASC' limit='10' show='name,photo,description,job,email,location,tel,website,social_icon,skills' page_inside='0′ inside_template='IMT_PAGE_TEMPLATE' theme='theme_9′ color_scheme='94c523′ slider_set='0′ columns='5′ hide_small_icons=1 ]
INTRODUCTION
The sum of trade between Spain and the Arab countries amounted to 40.000 million per year, regardless services, representing significant levels of investment. It stresses the importance they have acquired in recent years trade relations between Spain and the Arab countries. There was an unprecedented reversal in trade, with growth of exchanges between the 80 and the 90% annual, even to the 150% in some countries. Spanish companies have for years blunting abroad, construction and maintenance of infrastructure. airports, rail facilities and ports that have been developed in Spain in recent decades are a mirror in which other countries look. Spain, it has become an international reference, by consulting firms, engineering and construction. Relations between Spain, Qatar and Arab countries have many years of history and cover all kinds of subjects and interests. To this, we must add that such a broad and longed sector number of countries such as football, moves amount of business and trade opportunities, allowing exchanges between Spain and the Arab world.
Objectives of the organizers :
Achieving the purchase and / or sale of products and services.
Knowing the characteristics of competition, estándaresde quality and assess the reaction to the offer.
Investigate the potential market.
Achieve a large number of contacts in a short time.
Knowing prices to achieve insertion into a market.
Strategic alliances.
Find new customers.
Identify agents or distributors.
Penetrating / know a new market.
Enter / validate a new product.
Strengthen customer loyalty / display the company.
Promote products.
Position or reposition a company brand.
Gathering market intelligence and technology watch.
Increase sales.
Why in QATAR?

Being one of the Top 25 of the most competitive economies in the world it makes Qatar the perfect investment opportunity. But that's not the only reason:
1.Qatar organized in 2022 the XXII World Cup.
2.It is a stable country politically and economically.
3.It is the financial center of the Gulf.
4.It has a favorable business climate.
5.Qatar is a fairly open economy, maintaining a very liberal trade regime with low tariff rates.
6.Qatar has the highest GDP per capita in the world, with 106.110 PPA dollars a year per person.
7.It occupies the sixteenth place in the World Ranking of economic competitiveness.
8.Qatar is the richest developing countries.
9.One of the 25 largest economies in the world.
10.It is one of the largest free markets in the MENA region
11.It is the most peaceful country in the region.
12.It has the 3rd largest oil reserves in the world.
13.Among the best countries in the 185 for ease of doing business globally.
14.Its geographical location make it an attractive destination for the development of events.
PARTICIPANTS
Companies wishing to exhibit products corresponding to the following sectors: sportswear, sports medicine or dietary supplements, implements, drinks, construction, accessories and equipment for stadiums, sport equipment, Logistics, consulting services, merchandising, software / design, synthetic grass, sports marketing, Football club licensing, consoles, press ,books and magazines football, hotel complexes and sports, Travel agencies, transport and telecommunications, among others.
There will be room for Football 11, Futsal, Beachh Soccer, Women's Football, street soccer, Tennis football , Blind Football, exhibitions, Championships, Merchandising, talks, presentations, Roundtables, Press conferences, Conferences, Presentations, interviews, workshops, books, autographs, Tributes, premiaciones, Networking, Releases & Special Sales.
Participants categories:
Manufacturers of football products: Manufacturers of all types of articles related to sport,from the manufacture of seats, artificial turf, stadium construction, deestadios machinery maintenance, lighting, sports equipment ... etc.
Traders footballing products: products marketing companies related to football.
Agents footballing products: Companies or persons responsible for the sale of footballing items
Suppliers of accessory components: Responsible for providing accessories fair eldesarrollo.
Service providers: Responsible for providing related to the development of fair services.
Research and training institutes: Businesses and articles latest arrivals to football.
Professional associations:Representation of regional football associations, provincial, regional and national.
Commercial promotion organizations: Destined to the production and trade promotion.
Representation agencies: Companies dealing with advice and comprehensive picture of the soccer player.
institutions: sports representatives of autonomous communities, provinces, Diputaciones,councils,Federaciones..etc
Press: Responsible media of radio and written press.
Other media: Digital media.
Motivations of exhibitors and visitors
Show your products or services and reach a target audience.
Create or enhance visibility and increase awareness of and interest on its supply capacity.
Assist research and disseminate information.
Identify potential new customers or strengthen relationships with existing.
Set upstream and downstream business links.
Identify agents.
Negotiate deals that can lead to business alliances.
Develop the network of relationships.
Meet potential partners that can lead to business alliances.
METHODOLOGY AND STRATEGY

Through a methodological and strategic plan, the organizers will make the basis for the successful development of the fair.
For that, We follow a predesigned plan in which they will meet the deadlines set.
Previous meetings between buyers and sellers will be the beginning of the work methodology.
Moreover, we will make conferences, we will be in continuous contact with business associations and chambers of commerce, technical seminars, company visits, attendance at sporting events and meetings with football.
Basic components of the organization
Promotion and communication are at the core of the project and key to position the event in the market and attraction elements and participation in the fair.
Organizers will make subcontract various services and agreements with various service providers.
Some basic services:
– We place a welcome desk at the entry point and at the airport with multilingual staff, able to provide information and facilitate entry procedures for foreign participants. Materials such as fair catalog, maps, guide for program participants and will be available for visitors.
– The welcome desk will also provide assistance to identify hotel, in the case of participants without a confirmed booking.
– There will be taxis and buses are available for different categories of participants: Organization, partners, assistants, exhibitors, visitors, host country institutions and VIPS.
– We will enable a secretariat at the fair as an information center for participants and to meet last-minute requests.
– Internet-wifi, fax, photocopier, phone and interpreters will be available for customers.
– Unbanked, currency exchange and travel agency.
– Security will be present throughout the event during 24 hours.
– We will effect a liability insurance covering property damage and physical injuries of all personnel related to the fair.
– First aid and pharmacy.
– Facilities for simultaneous translations and interpreters.
– The trade fair will fulfill security considerations, in which materials such as carpets be flameproof. For that, adequate ventilation will, fire extinguishers, signaling and easily accessible exits. According to weather conditions, We will condition an air conditioning for the convenience of participants.
Promotion and communication

Planning for the sale of the fair we will:
direct promotion, both foreign companies, institutions, organizations and traders.
Promotion through communication networks, foreign relations sector, associations, chambers of commerce and trade promotion organizations.
Public promotion through the trade press through advertisements and international trade items,external websites,and participation in fairs with a stand outside.
International promotion, through direct marketing, especializadasinternacionales articles in journals or magazines sector in the recipient country, embassies and international organizations and promotion agents.
Promotional materials and communication, It is important to note the name of the fair, the logotype, slogan and visual laidentidad. The following materials and tools Bern be required for use during the promotion:brochure, invitation, program, exhibitor guide, visitor guide, application form, confirmation lainscripción, Field Guide, magazine ads, Posters, banners, previous press releases alevento,stickers, insignias, website.
Budget and Funding Sources, to consider: budget estimates, cost and figures deingresos, Exhibitor registration fee(which includes the rental of the stand), and figures together the investment proyectode.
recruitments: the services required by the fair will be specific contracts: seats with movable partitions, rugs, furniture and accessories, lighting and electricity, carpentry, cafe and restaurant, technical, cleaning,security, additional furniture, accessories, TV and DVD assistants, catering, bussiness center, graphic design and printing, parcel, Web design, hosting and maintenance and promotional hospitality.
What you can offer the Arab Market?
losrequisitos and special services. It will check the integrity of the organization, which will be responsible elbanco check with the payment notification, will confirm the registration of applicants and provide the services that are requested.
At the same time, shall provide documents such as: literature, exhibitor guide, program, guide the country and plans.
Customer information services unit and customer registration within the show management and operations team is responsible for the management of information divided into: usually related to the fair and the country, registry, stand, services, accommodation, logistics management, location mapping in the room, stand (construction, furniture and accessories, Installation assistants, electricity and other supplies, equipment and Internet.
This market is the gateway to many markets with great potential: Since the Gulf countries: Qatar, Saudi Arabia, Oman, Kuwait, bahrein, to Southeast Asia: India, Pakistan, Iraq, Iran, through Jordan, Lebanon, Egypt and Syria.
Business opportunity:
A representation of companies, keep working meetings with potential buyers, importers, distributors and specialized chains according to an agenda customized for each of the participating companies with corresponding purchasing managers.
Attendees will be representing internationally renowned brands and football clubs, all of them are looking to use the event as an opportunity to do business. Companies that exhibit seek to cover all aspects of the football industry: from trade, training, design and event management, to logistics, marketing, manufacturing and construction.
Delegates will have unique opportunities to organize meetings, collect business cards and initialling possible agreements. demanded Spanish companies in Qatar: The most demanded Spanish companies are: energy, telecommunications, treatment and water desalination, power, petrochemical, transport, consultants, ceramic floor tiles, feeding, furniture, textile and pharmaceutical. Firms can access this market through franchising, direct investment, participation in privatization or with a local partner, which will be instrumental to reach both the Administration, facilitate contact with companies and Saudi royal family, and the success of the enterprise.
SOCCER IN QATAR, ARAB WORLD AND THE MIDDLE EAST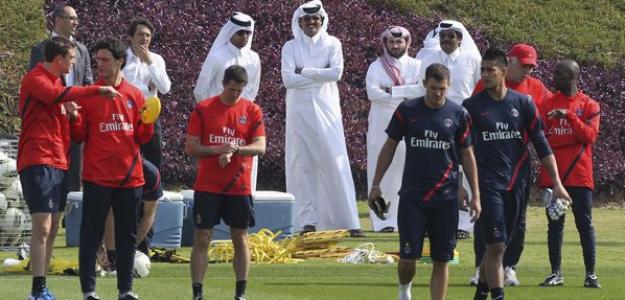 The Qatar Football Association is the governing body of football in Qatar, Doha-based. It was founded in 1960, since 1970 He is a member of FIFA and from 1972 AFC. Organizes the league championship and Cup Emir of Qatar, and the matches of the national team in their ranks.
The first season of the Qatar Football League was played in the season 1963/64, with the participation of the leading clubs in the country polideportivos. In the same way, the second category was also created. For many years there was no system of promotion and relegation, so the structure remained closed for several years, and the new shares were conditional expansion franchise.
In the decade of 2000 the Qatar Football Association urged an expansion of the Qatari league, which went from nine clubs to twelve. The league changed its statutes 2008 to adapt a fully professional structure and once there was increasing participants, the championship changed its name to Qatar Stars League (translatable as "Stars League Qatar") from season 2009/10.
Another important aspect to devel velop the Qatari league was the hiring of foreigners with renowned, which they were in their final year career, to be known internationally and increase the level of competitiveness. En2003 the Qatar Football Association allowed the club could spend up 10 million dollars to hire foreign, allowing the arrival of players like Josep Guardiola Gabriel Batistuta or.
Qatar League has highlighted to attract dedicated players and in his last years of career, attracted by high salaries paid there to international. In this tournament they have played stars of world football as: Josep Guardiola, Gabriel Batistuta, Sonny Anderson, Marcel Desailly, Frank de Boer, Ronald de Boer, Mario Basler, Stefan Effenberg, Fernando Hierro, Romario, Frank Leboeuf, Christophe Dugarry, Claudio Caniggia, Taribo West, Raul and Xavi.
The season of league Qatar held from September to May, with the participation of 12 clubs. Qatari league system has only two categories: the first is the Qatar Stars League and the second is known as Qatargas League. Including a system of promotion and relegation, whereby the last ranked in the top menial, while the penultimate dispute a promotion.
The league consists of a single regular season to return, where all the clubs will have played 22 meetings at the end of the season. Each victory is worth three points, while the tie is rewarded with one for both teams. Once all parties have disputed, the club with the most points is proclaimed league champion. The top four finishers obtain a place in the AFC Champions League from the group stage and may also dispute the Crown Prince Cup Qatar.
Qatar intensely live football and especially the Spanish football. No Arab who does not know our great stars of the Spanish football team and the top teams in the Spanish league and the follow day to day.
Their culture do not have many leisure activities, it is not known if this is a reason why even more so intensely follow football and especially the Spanish football.
The Spanish league is one of the major leagues is followed in Arab countries and the Middle East. They live intensely and are big fans of the most representative Spanish football teams. It is very common to see every day children and youth with their idols sweatshirts Spanish football.
SOCCER IN SPAIN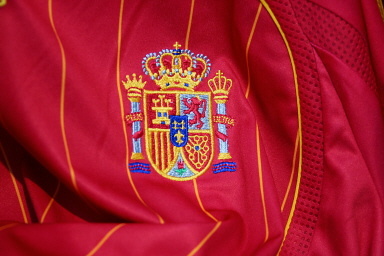 The Royal Spanish Football Federation (RFEF), It is the governing body of football in Spain. It was founded in 1913, although it has its direct antecedent in the Spanish Federation of Football Clubs, incorporated in 1909. It is affiliated to FIFA, UEFA y COE.
A 30 June 2007 had 18.286 registered clubs and 697.195 federated footballers, making it the sports federation with more licenses of Spain.
Historically, since its foundation, its headquarters was in Madrid. Since 2003 It has moved to the nearby town of Las Rozas, where the Town Football.
Soccer is considered the most popular sport in Spain. It is the one that has more federal players (833.114 in 2012) and the second most practiced recreationally (in 2012 I practiced 33,7% Spanish), according to a study by the Sports Council of the Ministry of Education and Science.
Football is introduced into Spain by immigrant workers, especially British, the late nineteenth century. It was the English of Minas de Riotinto, in Huelva (Andalusia), those who played the first games to 1870.
These miners created in 1878 which was probably the first Spanish club: el Rio Tinto Foot-Ball Club.
The first Spanish football club was legally established Huelva Recreation Club -current Real Club Recreativo de Huelva,, It is founded 23 December 1889.
With the advent of the twentieth century football clubs -foot-ball in the time-they began to proliferate throughout the country. These early societies were almost always founded by foreigners. Recent studies consider as the first match of foot-ball in the Championship in Spain 1890 between Huelva Recreation Club and Sevilla football club - English Club of Seville, legally registered source 1905..
The rapid growth of enthusiastic and entities promotes the creation of the first associations responsible for their regulation, Football Asociació being established in Catalonia 11 November 1900 the first one, and the first competitions like the Copa Macaya created 6 January of the following year, being also the first football championship played in the Iberian Peninsula.
He still had little organized sport in 1902 with the first national competition, Coronation Cup Competition or Madrid Foot-Ball organized by the Madrid Foot-Ball Club, competition was the embryo of the current Copa del Rey because of its success and which originally was named as Championship of Spain.
It was not until 1909 when was the first time an association at national level that would govern the sport. This was born 14 October under the name of Spanish Federation of Football Clubs and had a homonym called Spanish Union of Clubs of Foot-ball due to differences between clubs. After adopting a consensus 1910, and get all associated clubs to the first, new discrepancies years later by the Royal Spanish Union of Clubs of Foot-ball emerged claiming both his officers and organizing parallel state championships came Copa del Rey.
Finally, and following the refusal of the International Federation of Association Football (FIFA) -maximum futbolístico- estate Spain's entry as an associate for not accepting their co-existence of two national federations, both signed peace and union the 30 July 1913.
Thus officially born the current Royal Spanish Football Federation's 29 -having September monarch Alfonso XIII granted the distinction really, while the Spanish team was created in 1920 on the occasion of the dispute of the Olympic Games in Antwerp.
The first major change in Spanish soccer arrives in 1926 when, after a long process of debate, clubs approve the First Regulation of Spanish Professional Football. Following the British model was thus step towards professionalism, laying the groundwork for the birth of the National League Championship, whose first edition was held in 1929.
Until then the clubs disputed the tournaments of each regional federation, in addition to the aforementioned Championship Cup Spain.
The importance acquired -desbancando the league championship as the most important in the territory to the competition Cup- made in the year 1984 National Football League be created, LFP also known by the acronym or trademark La Liga, association was composed of clubs and sports companies participating in the various occupational categories of the Spanish football league. n 1 Since that agency was responsible for the regulation of the League of First and Second Division "A" in coordination with the Royal Spanish Football Federation.
In the years 1990 Spanish soccer lived a second revolution with the conversion of sports clubs into joint stock companies, revenues from television broadcasts, millionaires signings and the soccer globalization following the Bosman ruling gave rise to the so-called "League of Stars".
Grassroots football in Spain


Grassroots is the most collegial activity performed in Spain, therefore the number of practitioners, and its social impact, economic and educational. It involves more than 1.000.000 Affiliate: They are including almost 800.000 players of all ages, more of 53.000 trainers, more of 220.000 managers and almost 18.000 referees.
They are held throughout the season, so organized by the respective Regional Federations and executed by more than 220.000 managers, near 700.000 official parties and over 6.000.000 training.
It promotes more of 14 million people traveling throughout the season to watch their teams, both short, as medium and large displacements, representing 30% of the total population of the country (46,5 millions).
The Grassroots, through more than 220.000 managers, makes, so totally altruistic, a great social work in the formation of healthy youth and away from bad habits, totally unworkable if we quantify the cost of work performed.
It is the main supplier, and almost unique, the essential raw material for professional football. Make a contribution to the national economy in sectors such as sportswear, hostelry, transport, combustible, maintenance companies, health sector, telephony, etc., above 1.000 millions of euros.
Spanish football to professional level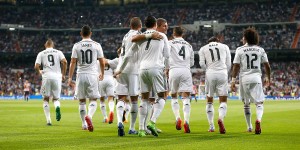 The sport is considered important to have a unique and special role in today's culture. Likewise, mass sport is accepted as part of society. Professional sports sector is characterized by the commercial emphasis to generate income through sport. The center or starting point of professional football are professional clubs and professional teams competing in national or international leagues or players and teams involved in major leagues.
The market of professional sports or sporting events market had revenues of 64 billion in the 2009; football being generated higher revenues having 43% of total revenues.
Professional sports teams produce a product that is sold to four groups: 1) fans who support the leagues attending games, following the games on television and other media or purchases of merchandaising. 2) Television and other media or marketing companies purchase rights to show games. 3) Communities that build facilities and provide support to clubs. 4) Corporations that provide income through sponsorship.
Spanish model game

The footballing model that has made it big in Spain, European champion and World, It is a philosophy of possession game, preciosista and combinativo, exportable and that is followed in other countries, as in the case of Saudi Arabia and Arab countries. It is a model recognized and admired game where you need to possess high technical quality to develop it.
Today the model of Spanish football is so competitive that prevails in Saudi, which they have spent years implementing that philosophy to understand football, even with technical Spanish in that country.
When Iniesta slammed the ball into the Dutch goal, not only won the world, a play eight touches culminated from the area of ​​Casillas to the goal line. It was the product of a football elaborate Spanish researchers have now studied to characterize strictly neutral and the style of play of the Spanish team.
Titles won by the Spanish football

FOOTBALL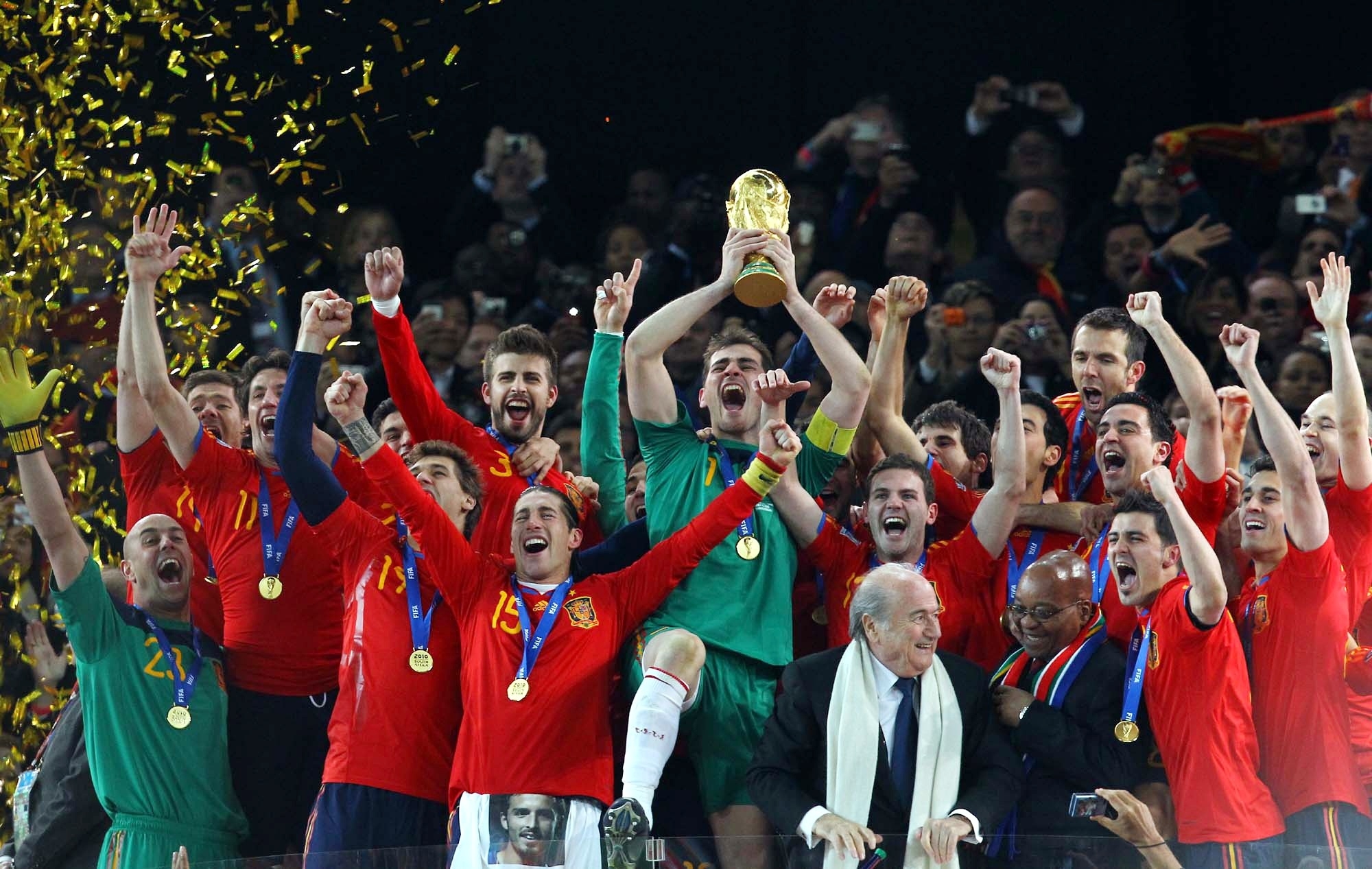 5 UEFA European Under 16 (1988, 1991, 1997, 1999 Y 2001)
2 UEFA European Under 17 (2007 Y 2008)
3 Sub Sub European Championships 17 (2003, 2004 Y 2010)
2 Sub Sub World Championships 17 (2003 Y 2007)
1 UEFA European Under 18 (1995)
6 UEFA European Under 19 (2002, 2004, 2006, 2007 , 2011 Y 2012)
1 Sub UEFA European Under 19 (2010)
8 Trophies "Maurice Burlaz" (1994, 1996, 1998, 2002, 2004, 2006 , 2007 Y 2011)
5 Meridian Cups (1999, 2001, 2003, 2005 Y 2007)
1 Sub World Championship 20 (1999)
1 World Championship Sub Sub 20 (2003)
2 UEFA European Under 21 (1998 Y 2011)
2 Championships of the Mediterranean Games (2005 Y 2009)
1 Championship Olympic Games in Barcelona 1992
1 Sub Championship Olympic Games in Sydney 2000
1 Absolute European Championship (2008)
1 Absolute World Championship (2010)
INDOOR FOOTBALL
1 Sub European Championship (1999)
7 European Championships (1996, 2001, 2005, 2007, 2010, 2012, 2016)
1 World Championship Third Place (1992)
2 Sub World Championships (1996 Y 2008)
2 World Championships (2000 Y 2004)
THE FOOTBALL PHENOMENON OF MASSES
The conflict arises when that feeling is handled and passed the vicarious experience to real action. This can lead to violence, which it is an aggressive action generated by hatred against another person. The reason should control those impulses to prevent atrocities like the murder of Aitor Zabaleta and Manuel Rios.
The follower suffers every day for team results and dreams of achieving a goal.
By achieving the objective there is a burst of joy and people celebrate the triumph. Club leaders also celebrate, it will obtain economic benefits. That joy is popular for some managers a representation. The follower is identified part of their existential experience with colors.
Identities can be:
– local identity: the team represents a city. It also comes with several teams in the same city.
– regional identity: the team symbolizes a region.
– National identity: The team represents a nation or state. It can be a recognized state or fight for recognition. Hence the concept born team-nation, which can represent a people and is used by nationalism.
– international identity: It occurs when followers of different countries support a team or national team of another country.
-continental identity: It is the identification of a whole continent with a team or national team.
People need to believe in something and football allows them to dream of a fictitious glory. Come to the players as heroes, that they realize their dreams and give them gestas.
Think their chants give wings to their idols to achieve a memorable feat for which will be remembered. Here come into play feelings.
Football is like such a passion and religion. It is able to concentrate 60.000 people in a stadium and millions watching TV. All they vibrate with emotion at a time and deify players, It is a kind of religious cult. Not bad cheer people, the worst is to manipulate and play with what they feel.
THE ROLE OF THE MEDIA IN FOOTBALL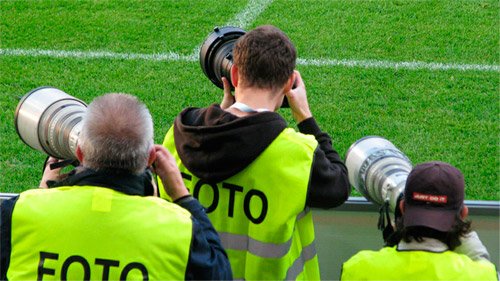 On a computer strong pressure from the fans may influence managers to dismiss a technician or cause the resignation of President. But many receivers have a passive role and is considered valid only what appears in the media. Therefore the receiver is not the same level as the issuer and has no real possibility to respond by this communication process.
In football reality is distorted. For the followers it is not told "go to the field to make money managers", You are invited to go to win their support team.
a new reality is constructed through the media discourse. Only it considered real what happened in them. A player is only good player, if the media say that and if not, never will be. The main role of the media around football is to build the football reality.
OPPORTUNITIES AT THE FAIR

Opportunities offered by the fair to Epaña
– Contributions financing, technology and advice
– Achieving partnerships between industry players
– Visit Arab business groups and representatives of large fortunes
– It is promoted locally, regional and international
– institutional support
– inter-organization
– Value added
– Adoption of business services
– Product Positioning
– Productive sector development
– Recognition of the region or country
– Business new ideas and their implementation.
– the production chain is strengthened
Opportunities offered by the fair to entrepreneurs

– Starting or closing a business: People who participate on a fair decision to start or close business.
– Buyers Feedback: It presents the possibility to know the reaction of visitors, and get immediate feedback of useful information for understanding potential consumers.
– Catchment: They attract the potential customer more easily, as normal commercial relationship is reversed, in which the seller customer visit. It runs a custom sale.
– Competition and market analysis. Allow to know the competition in economic sectors in different markets.
– Concentration: They allow contact a large number of entrepreneurs in a short time and in a geographical area bounded.
– Provision: Visitors to the stand are willing to receive business offers "attitude conducive to buying".
– Presentation of products / services: Allow the display of products and / or services in a real way.
– Customer Identification: Identify potential customers that would have been impossible to detect by other means.
– Saving resources and time: In a small space and time it is possible to perform a number of contacts that normally take months. Therefore the cost is reduced.
Business opportunities for the Arab world
Fair would be one of the most important business events in the region, and a reference worldwide, Besides, a perfect showcase for professionals in the world of football at company level worldwide, and an unparalleled opportunity to do business in the sector with more than 50.000 professionals who could credited. And it is that Qatar and the Arab countries are seething, but still they have far to go and, due to adverse weather, You must fill many gaps with technology and experience of foreign company. The arrival of Spanish companies serve to build bridges and facilitate trade relations.
Business opportunities for the Arab world
R1-NASMECA enable full commercial and productive implementation, integration and promotion of Spanish companies in the market for Qatar, the best destination to do business in the Middle East and the Arab world.
OTHER ARAB INVESTMENTS IN FOOTBALL
Football is about 1600 million fans, which makes it very profitable to invest in it, and that they know better than anyone Arab investors .
About 20 clubs of the old continent are sponsored by companies in the Middle East, particularly airlines like tying Airways (Barcelona), Emirates (Real Madrid, Milan, PSG and Arsenal) y Etihad (Manchester City).
From the 2005 the United Arab Emirates have invested 460 million dollars to put the name of their companies in the chest sweatshirts major clubs in Europe.
It has become common for Arab sheiks become owners of European clubs. For example Sheikh Abdullah Bin Nasser Al Thani spent 30,45 million for taking over Malaga, Qatar Sports Investments paid 130 million for the PSG or Jordanian bought 49% the actions of 1860 Munich by 25 millions of dollars.
These are just some examples of the masterful Arab investment made in sports.
It has become a trend now widespread. They have discovered that certain clubs open doors profitability and business.
Paris was the last city to be acquired by Arab investor. A Qatari investment fund acquired 70% del Paris Saint-Germain (PSG) for an estimated amount 50 millions of euros, a figure which must be added the commitment of the new owners take over the club's debt, which amounts to something more than a 30 millions of euros.
The Arab investors have discovered that certain clubs open doors profitability.
The biggest example is the Manchester City, acquired in September 2008 por Abu Dhabi United Group for Investment and Development Limited, Arab investment group owned by Sheikh Mansour bin Zayed Al Nahyan, member to the pair of the royal family of Abu Dhabi. The purchase price was 200 million pounds (some 247 million euros to change) Y, in less than three years, the new owner already has spent more than 480 million in signings.
further, since arriving in Manchester, Abu Dhabi United Group has increased its investment lines making, among other things, a contract to produce films in Hollywood worth 800 millions of euros.
In Spain the phenomenon of Arab investors in football landed with the purchase of Malaga by the Qatari Abdullah ben Nasser Al-Thani by 36 millions of euros. The winner is that Nasir Bin Abdullah & Sons, one of the investor companies and who intends the work of Marbella port expansion is estimated at 84 millions, and allow his holding for 40 years.
An investment group Dubai (Royal Emirates) He has put on the table 90 million euros to buy the Spanish football club Getafe modestoclub, a club since last October negotiates the relocation of their stadium and commercial exploitation of a four-hectare plot near the road M-45, one of the roads that form the backbone of the south axis of Madrid.
SECTORS IN THIS FAIR
construction
The Qatari construction sector is not affected by the global crisis.
The climate of economic boom resulting from high oil prices has made the Saudi construction sector in one of the most dynamic.
The construction boom: Qatar is experiencing a construction boom unprecedented, with an annual growth 7%. In the year 2009 an investment program worth begins 624.000 million until the year 2020, with which it aims to modernize the country.
Only in Doha, more of 200.000 housing mainly aimed at young people with a price not exceeding 30.000 euros thanks to the contribution of the Government. Qatar exists a deficit of more than 2 million homes, and this figure will increase by an average of 200.000 homes per year. a higher investment is expected by the Qatari Government's 400.000 million over the next 5 years.
The construction sector is of strategic importance. Construction is the second economic sector in the country, behind only oil. It is anticipated that the Qatari population can go from 24,81 millions of 2008 about 40 million 2020.
Beverage and nutrition
Isotonic drinks have experienced a cumulative growth over the past five years 25%, although in 2009 a decline that was overtaken by a surge in sales it will report during 2010 Y 2011 (10,6% Y 12,5%, respectively), driven by economic recovery and rejuvenation PepsiCo Gatorade brand.
a slightly slower growth for sports drinks is observed in the future: Earnings are around 6% until the 2017, and reach an estimated 9,3 billion.
In the meantime, sales nutrition bars, they saw a growth 9%, even in 2009, They increased by 14,2% last year, a number of 2,3 billion.
Nutrition bars have shown a steady growth in sales over 77 million consumers of sports drinks and 28 million consumers of nutrition bars, the market of sports nutrition attracts a wide and varied group.
The issue is that demographic and consumer behavior of sports drinks and nutrition bars are entirely different profiles.
Women drive the category of nutrition bars, female consumption is 15.2 million and the male 12.4 millions, and represent the 55% of consumers who have eaten at least one nutrition bar in the last 30 days.
Sports drinks are consumed more by men than by women One-third (34%) consumer nutrition bars are Boomers, Meanwhile he 23% Millennials are almost the 70% They are not white contrast hispanos.En, he 64% of the largest consumers of sports drinks are men, 36% son Millennials (25% son Boomers), and the 54% are non-Hispanic whites.
One of the biggest challenges for manufacturers of sports drinks is that the male population under 25 years will be reduced over the next decade as the aging of America begins to accelerate.
Consumers who make individual sports rather than team sports, They are the key to success in the sports nutrition market retail.
When it comes to targeting the main consumers of sports nutrition products, 6,3 millions of people who enjoy jogging represent the largest and most attractive market segment.
Those who take yoga classes (1,3 millions), as well as those practicing outdoor activities like mountain biking (1,5 millions), camping and hiking (1,2 million each) They are more numerous than football players, softball, baseball and volleyball, and they are the most consumed these products.
Textile and footwear
Since 20 years, the pace of textile and clothing production is growing worldwide at an estimated annual average 1,2%. In the meantime, in developing countries grows 2,7% annual and, more specifically, in Asian developing countries makes the 3,6% annual.
This is due largely to Asia is the area that has benefited most from successive waves of relocation of production; Y, in particular, China, which it has been the most important destination of the transfer of production units.
Some countries of the Maghreb and Central and Eastern Europe have applied their privileged geographical situation of residents of the European Community or, at least, nearest, also to make significant progress in this market and gradually consolidate their positions of preferred suppliers. This growth has been helped by the fact that several multinational companies in the industry clothing subcontracting agreements have been concluded with companies of some of these countries, what has made them preferred regional suppliers.
The same trend, It has affected some countries in Asia, because of the greater distances from major world markets, that they require new demands for quality and speed of delivery, increasingly decisive in the decision making of large industrial groups in this aspect and other sectors.
Asia is the main exporting region, with 267 billion, which it represents more than half (50,4%) of all global transactions in the sector.
Then Europe are located, with 190 billion, he 35,8% of world exports, and North America, with 30 billion, which is only 5,7%.
Needless to say that the big brands like Nike and Adidas coalesce the bulk of the market, but there is room for many different brands.
The Spanish sporting goods sector grew in 2010 a 1,7 % after two years of decline. According to a study, the most recent successes of Spanish sport has been a key factor for increasing the consumption of sports clothing. The growth represents a turnaround that broke in 2008, following an increase continued in the last fifteen years.
The triumph of Red in the World Cup, and Spanish sport in general in different ways, It has exploded the market for sporting goods.
Sales reached at 2012 the 5.178 millions of euros, representing an increase of 1,7 % in turnover over the previous year. It shows that arouse admiration Spanish athletes for the values ​​that transmit effort, teamwork and camaraderie have been one of the motivators, but it has also influenced the rise of sport as an affordable alternative entertainment. It is estimated that in Spain over 16 million people practice some kind of sport. The figure represents 43 % the largest workforce 14 years.
Another growth factor is Internet. Since 2008 the net sales increased by 49 % annual average. This reflects the great potential of this line of business for the sector. But nevertheless, the selling point remains the place where the largest volume of activity is recorded.
As sportswear garment commonly used, following the trend of fashion "urban sport", becomes the product that best sales records. A) Yes, textiles reached 44 % Sales of sporting goods. Footwear represented a 35 % and accessories, who returned to gain ground, they controlled a 9 % about the sales.
The number of suppliers operating in the sports sector has increased over the last twelve years, a 6,09 %.
He 30 % of companies operating in the Spanish market are domestic manufacturers whose activity is limited only to the production of national brands, a 52 % It is dedicated exclusively to import international brands, and the 18 % combines both remaining business models.
The call "sports channel", which includes department stores, specialist superstores, multi-specific shops and stores, It is resorting to a greater number of consumers when making purchases, representing 77 % of total turnover. He "alternative channel", fashion stores, boutiques, bazaars, supermarkets and shoe stores that sell sports equipment, It remains in the 16 %, Meanwhile he "vertical channel", Internet and stores manufacturer, increasing slightly and placed in the 6 %.